Approx 9 Tsartlip community members are now licensed drone operators, thanks to a recent initiative by the Stewardship Department.
This was well very attended. The instructor mentioned that this was the highest rate of students that passed in the first try. We were also honoured to have some of our women feel very empowered in the class.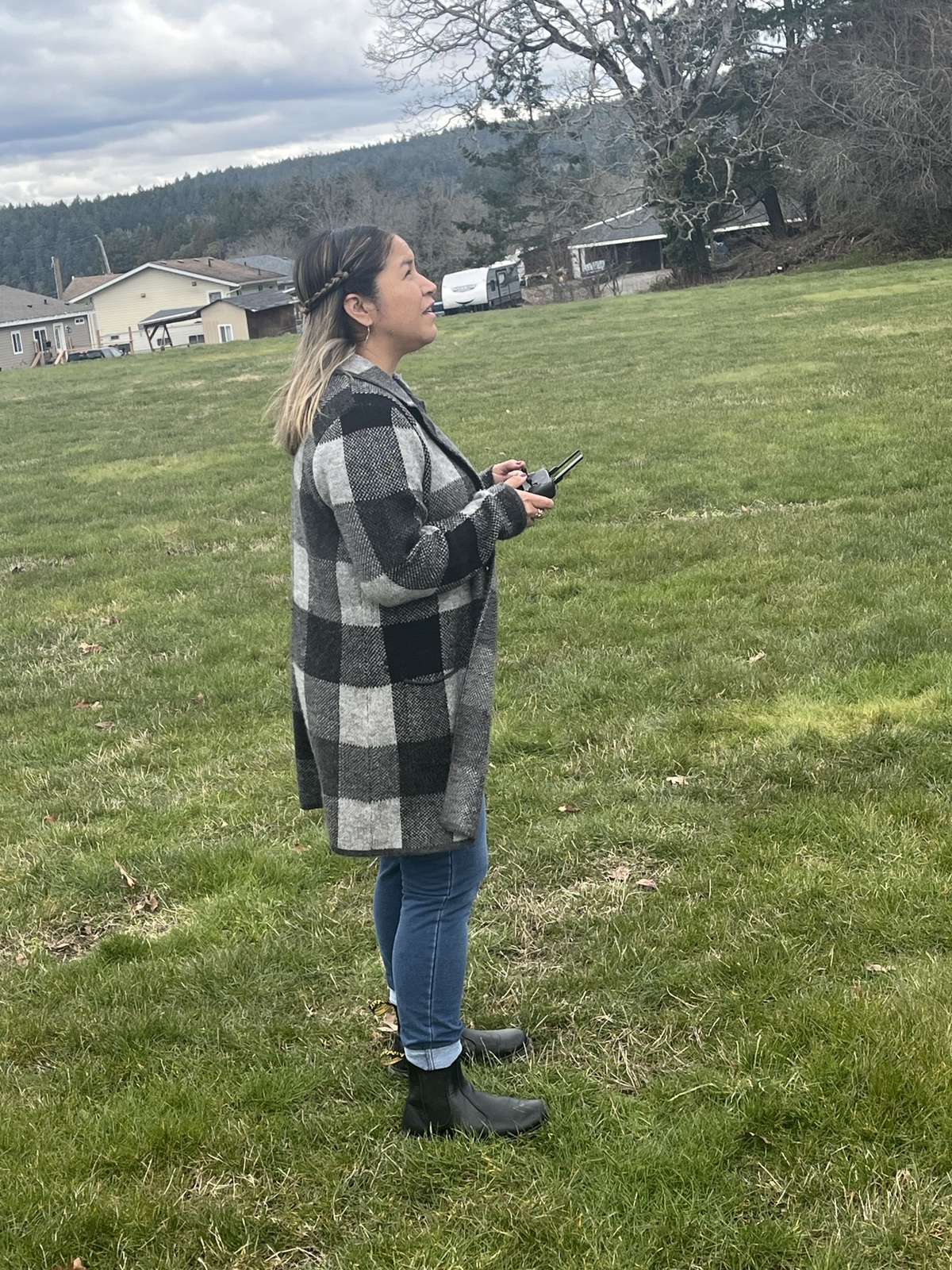 The drone classes took place over 5 days in February and March were a combination of in-class learning and outdoor skill development. This is one of many future courses Stewardship will be held to help increase capacity for community members and Stewardship to achieve its objectives.
The community members that are now licensed drone operators have an in-demand skill that will both help with career opportunities as well as future Steward ship endeavors like old boat removal and mapping of the area.
Although much of Tsartlip's airspace is restricted due to proximity to the airport, operators now also have the skills and knowledge to understand and obtain the proper permits and paperwork for flying drones in restricted airspace. 
While the drone course was a valuable capacity-building initiative for community members, it was also an enjoyable experience. Shares one attendee, "We had to learn how to fly the drones around an outdoor obstacle course where I learned a lot about how to turn the drone in a fun way"
The drone course is just one of many skills-building initiatives Stewardship is working on. Shares Will Morris, "We are working hard to provide community members with skills we can use here at home as well outside Tsartlip. Our hope is to bring a lot more courses like these to the community."
To stay up to date on this story and others, sign up for our newsletter.