There was no shortage of smiles at this year's back-to-school event at the Tsartlip Health Building!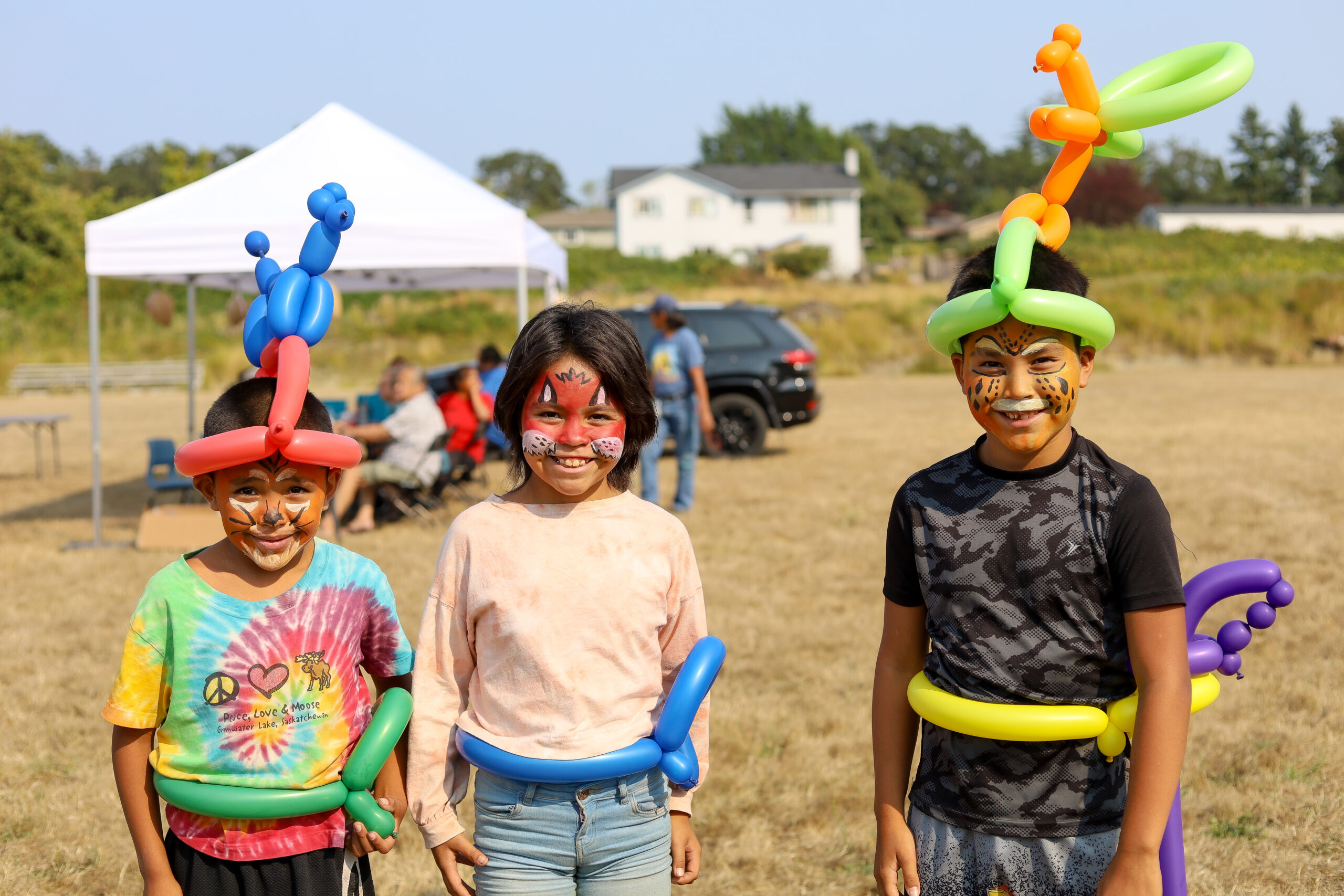 Face paint-clad children sat on the grass with huge smiles and cups of lemonade, a line formed for refreshing ice cream or popsicles from a bright pink truck, and laughter swelled from bouncy houses full of kids. Meanwhile, a balloon artist wearing a shiny costume crafted balloon hats and animals for eager attendees. There was fun to be had for all!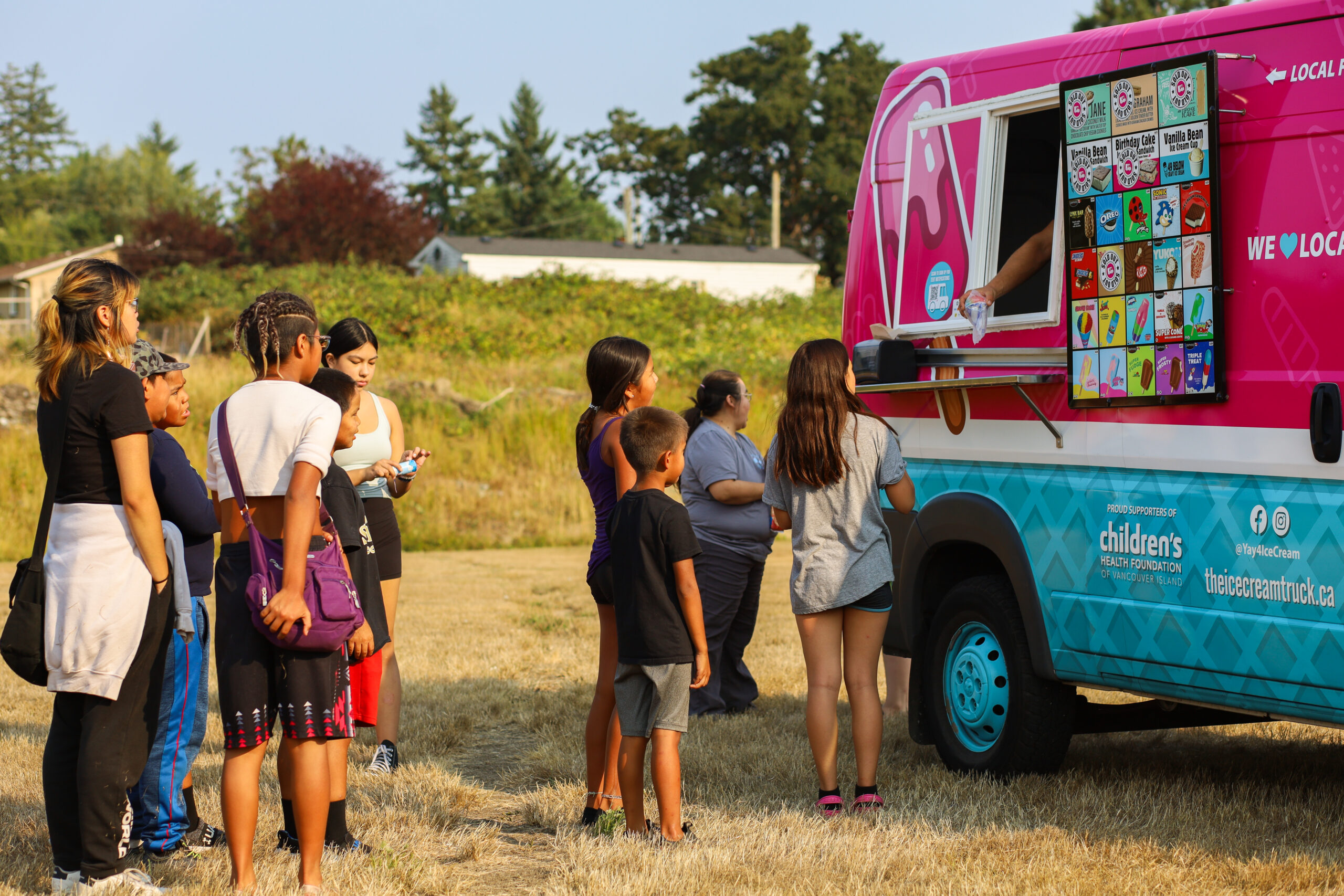 But this back-to-school event, which took place at the Tsartlip Health Building and the Soccer Field on Thursday August 24th, wasn't all fun and games: it included a strong community-care component. Attendees were invited to grab a complimentary backpack and fill it with snacks, food, hygiene products, baby food, and more. Additionally, there were resource tables by NIȽ TU,O and the First Nations Health Authority, and another providing special socks to those with diabetes. Tsartlip good food boxes were also provided to attendees.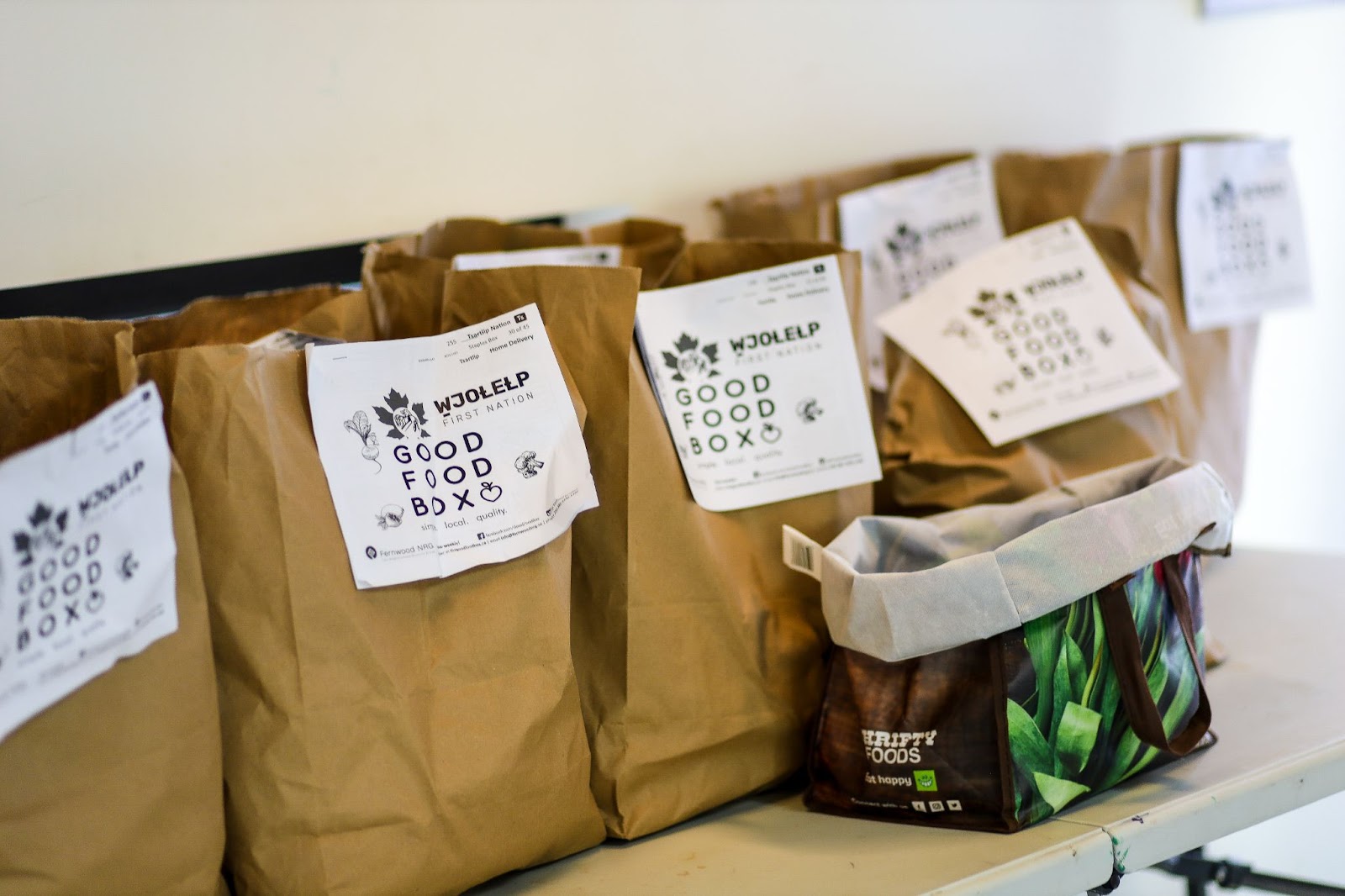 The event rounded out with many cultural activities and a community meal for families with registered school-age children living on reserve. The meal featured corn, buns, salad, salmon and pulled pork. The cultural activities included singing, drumming, and beading. The Elders also attended to bless students' return to school.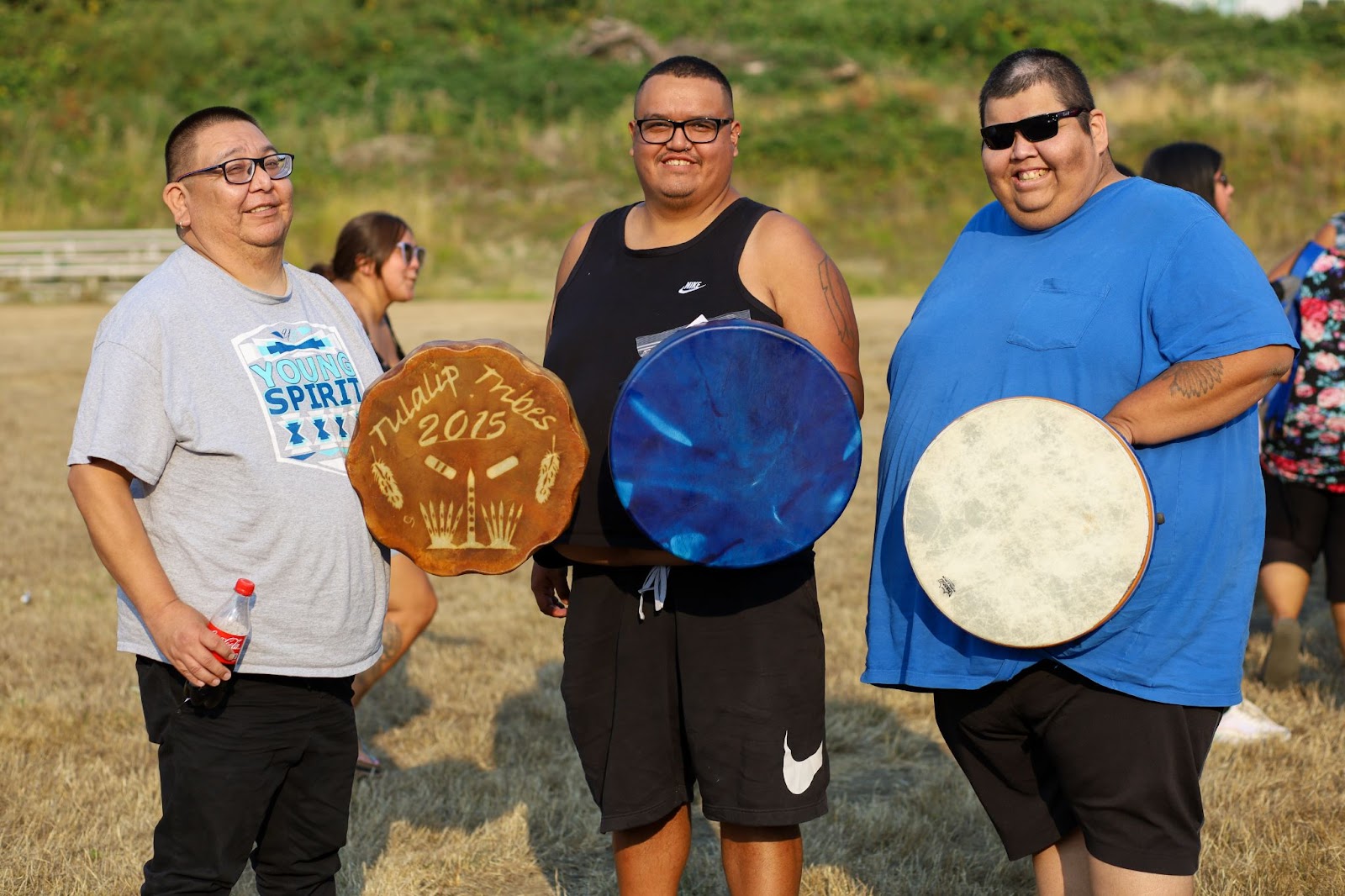 With events like these, the community not only comes together to celebrate the back-to-school season, but also fosters unity, culture, good health, and happiness. Thank you to all attendees for making it such a splendid gathering!