Geronimo Canoe Club's Annual Water Festival Returns in Full Swing this Weekend
The Annual Geronimo Canoe Club Water Festival is happening this weekend on the Tsarlip Reserve Water Front on Tsartlip Drive. It is the perfect opportunity for community members to gather together again to celebrate culture, resilience and athleticism.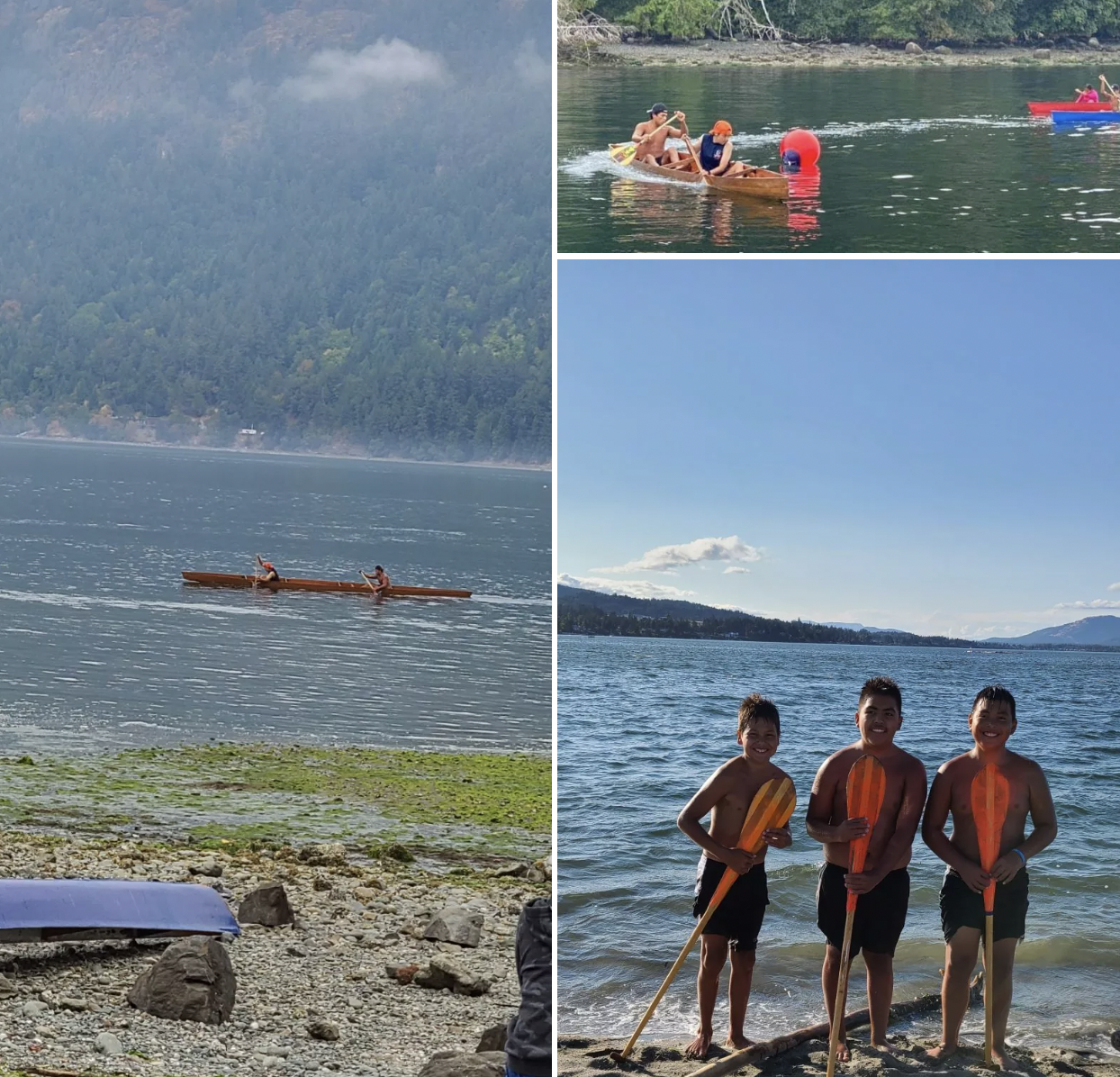 Shown above: the 2021 war canoe races took place on a beautiful weekend in September.
The annual water festival will feature traditional war canoe races for children (6 years-old and up), youth, adults and seniors and will feature participants from Coast Salish communities as far Washington State, and the mainland, and Nanoose. All W̱SÁNEĆ community members are invited to join at 10am, with the festivities wrapping up around 6pm daily. Concession, portapotties and camping for visiting paddlers is all included.
Hosted by the Geronimo Canoe Club, the hopes is that by having families back on the water, doing what they love, it will be a great way to promote healing and demonstrate how things are slowly getting back to normal. 
While the event is free for everyone to come and watch, Leonard Morris shares that donations are certainly welcome 
"We have to rent the PA system and Port o Potties and between that and the cash prizes, it all adds up. Hosting the race here costs us $13,000 and when we travel to other races that doesn't include food and accommodation for the GCC. We are actively fundraising and any kind of donations to make the races a success would be greatly appreciated."
About the Geronimo Canoe Club
The GCC is an internationally acclaimed team that has been around since Ivan and Madeline Morris (Henry) of the Tsartlip First Nation started it in 1974. Initially, it was created for their children (4 sons – Wayne, Leonard, Howard and Bruce and 2 daughters – Sylvia and Ivy) to compete in the traditional war canoe races held throughout Vancouver Island. Since then, GCC has become internationally acclaimed, with Ivan and Madeline's grandchildren and great-grandchildren going on to achieve great things, including winning 3 Canadian Outrigger Championships as well as being selected to represent Canada on a global stage.
These victories, are a testament to the dedication and drive to win that each paddler carries. At one point, GCC didn't have their own outrigger canoe to compete with. However, this didn't stop them from dominating in a variety of athletic events both locally and abroad. They practiced their skills in dugout cedar war canoes but borrowed boats for their race days. A few years ago, the GCC got The Blue Canoe (Geronimo Canoe), which has only skyrocketed their already successful team to even greater heights. 
In 2019, the GCC team participated in the 2019 World Distance Championships in Australia, competing with a 5-person team ages 16-36 years old. While racing in 6-man outrigger canoes and single paddle canoes, they beat all odds (including teams with international brand sponsorships) to rank amongst the best. 
Despite team member Len Jr. Morris' borrowed single paddle canoe filling with water during his race, he was able to make the top 10. He placed 8th out of 18 total competitors in the rowing race. This tenacity is a common thread throughout the team allowing them to continue to earn various titles and accomplishments. 
In the same year, another team member (Len's son), Jasper Morris was ranked 6th fastest paddler in the world. He was 16 years old at the time, acting as an inspiration for the next generations' rowers. Especially since no one else at the time was competing like this in Canada, Jasper, as the youngest member on the team,  was and continues to break down barriers and records.
Building on this momentum, the team also qualified to go to the 2020 IVF World Elite & Club Sprints in Hilo, Big Island, Hawaii. However, due to the COVID-19 pandemic, the event was cancelled and GCC was unable to compete.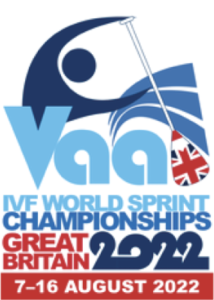 With the racing circuit back in full swing, the team is looking ahead to competing in the VAA IVF World Sprints in Windsor, UK this summer. They will compete against teams from around the world in distance and sprint races. The members who will be travelling to compete include Len Morris Jr., his son Jasper Morris, daughter Sakora Morris, as well as Rose Seward, Jennea Seward, and Joseph Seward (the 3rd). 
Len Jr. and Jasper, the father-son duo, will be racing together again, just like they did in the 2019 World Distance Championships in Australia. During the qualifying trials for the event in Calgary this past May, both men outranked their competitors. 
Len Jr. paddled faster than other teams, despite coming down with the flu the week prior to the competition. Jasper had the fastest time in his circuit. Jasper's sister, Sakora Morris, is also competing, making this a family affair. Sakora follows a rigorous training routine, including paddling for hours each day to prepare for Windsor. 
The GCC are a dedicated team, who wouldn't be who they are without the W̱SÁNEĆ community's continued support. They have accomplished a great deal with the combination of hard work and dedication, while honouring culture and tradition. The team looks forward to your continued support this August as well as throughout the years to come. 
If you're interested in sponsoring the team and supporting their incredible athleticism, you can contact Leonard Morris Sr., GCC Manager, at (250) 507-4023.