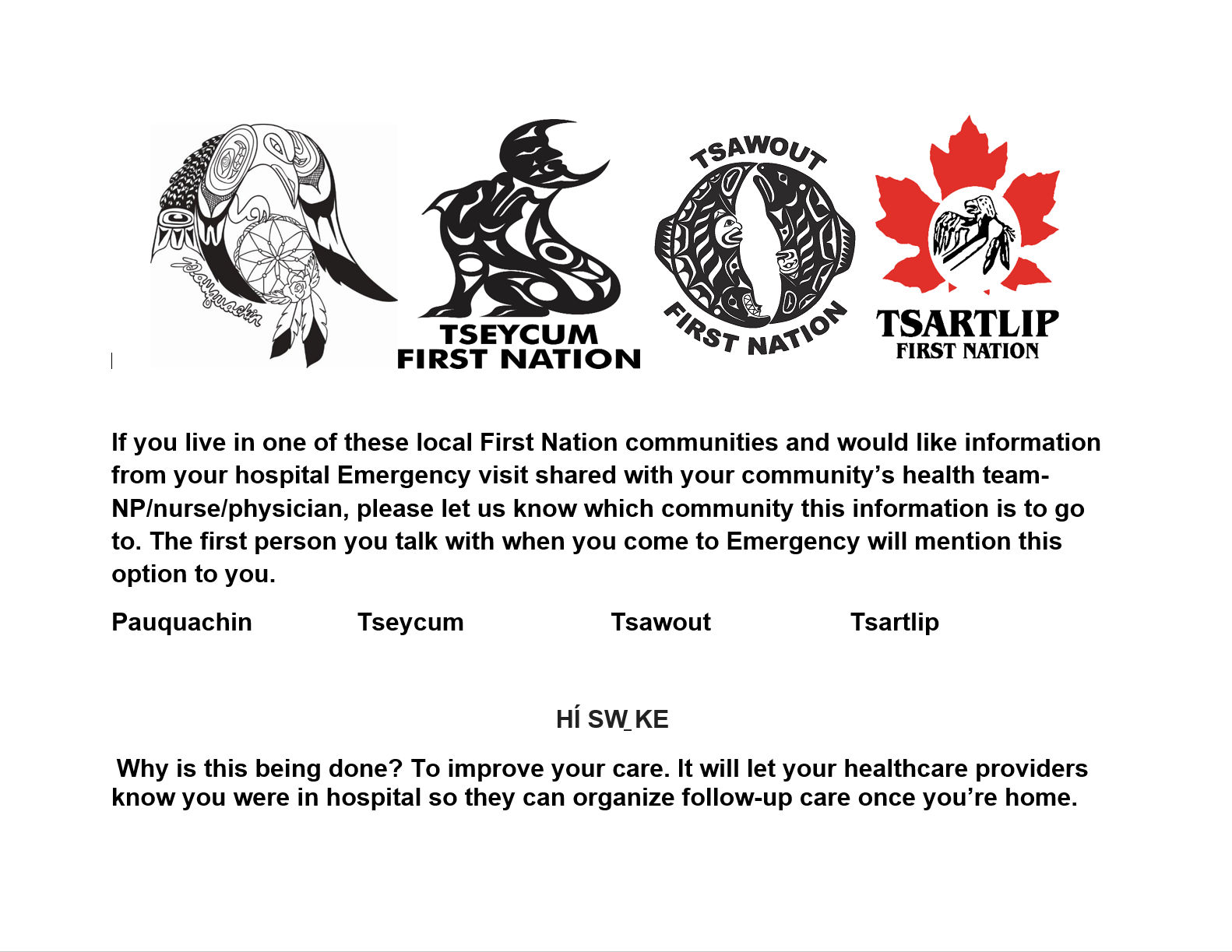 If you live in one of these local First Nation communities and would like the information from your hospital Emergency visit shared with your community's health team (NP/nurse/physician) you now have that option. The first person you talk with when you come to Emergency will mention this option to you, Please let them know which community this information is to go to.
MORE NEWS FROM TSARTLIP
Tsartlip First Nation
ATTENTION BAND MEMBERS,  If you incurred damages from the November 2021 flooding event ( Nov 14- Dec 2), you can submit a claim for  80 percent of the amount of total eligible damage, less [...]
Tsartlip First Nation
Nursing Update January 2022 Happy 2022 Everyone! We are happy to be back after some time off and looking forward to the year ahead.