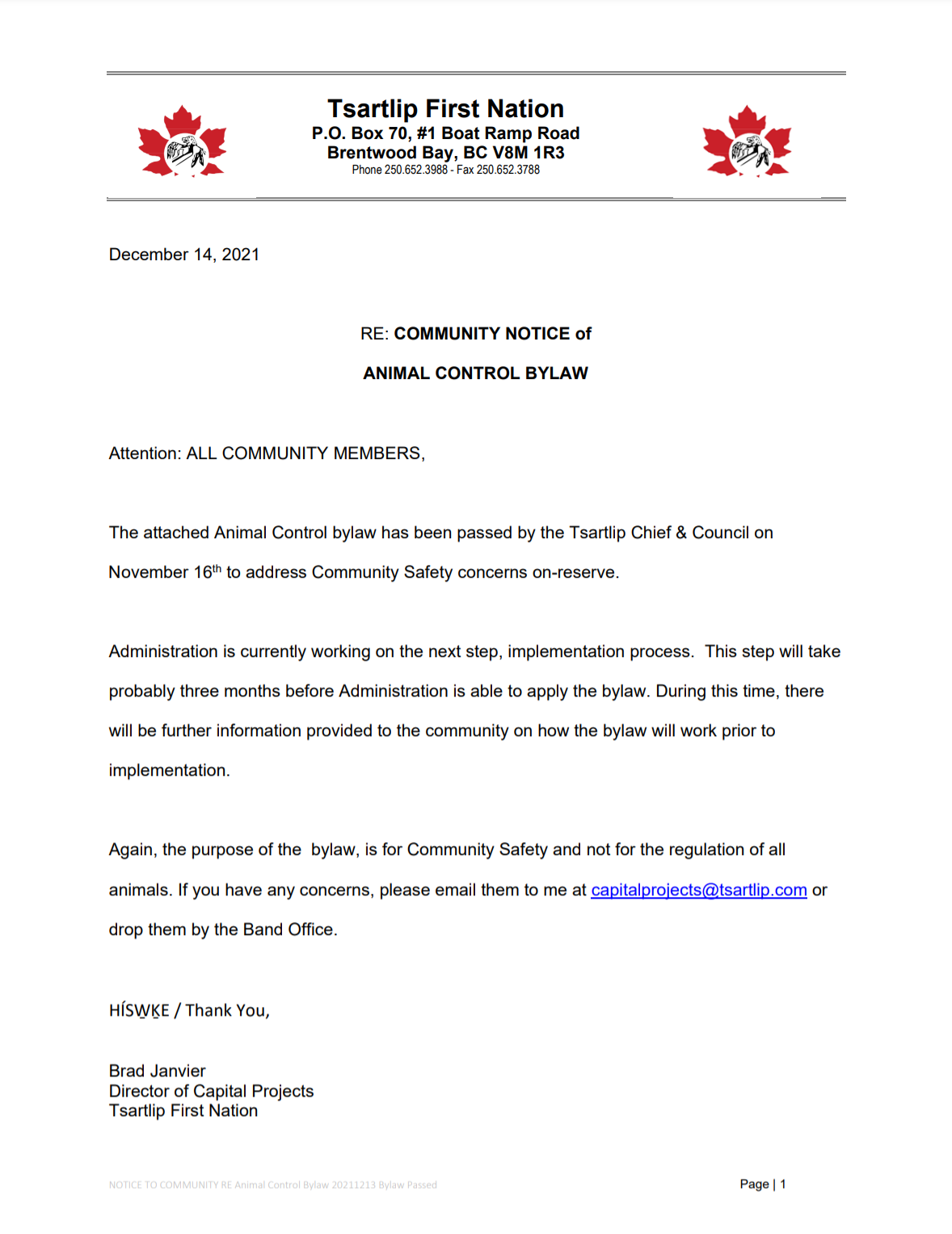 Attention: ALL COMMUNITY MEMBERS,
The Animal Control bylaw below has been passed by the Tsartlip Chief & Council on November 16th to address Community Safety concerns on-reserve.
Administration is currently working on the next step, the implementation process. This step will take probably three months before Administration is able to apply the bylaw. During this time, there will be further information provided to the community on how the bylaw will work prior to implementation.
Again, the purpose of the bylaw, is for Community Safety and not for the regulation of all animals. If you have any concerns, please email them to Brad at capitalprojects@tsartlip.com or drop them by the Band Office.