Position Title: Stewardship Guardian (capacity building employment opportunity)
Reports to: Stewardship Director
Classification: Full-time
Location: 1 Boat Ramp Road
Brentwood Bay, BC
ApplicationPackage
Resume
Cover Letter including salary expectations
Process
Email application package to Lori Fitzgerald,
CPHR at hrgbc1704@gmail.com
Deadline 4:00PM on Thursday, December 1, 2022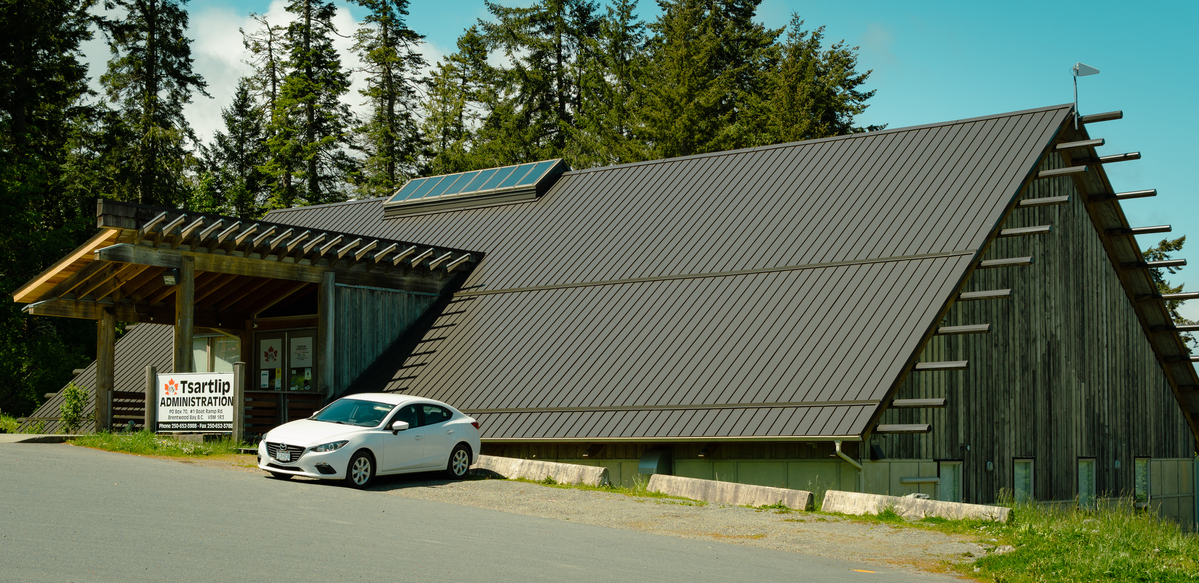 Position Summary
The Stewardship Department is responsible for the overall health, conservation, and protection of the marine and lands within the traditional territory of the Tsartlip First Nation as well as building internal capacity with training for members in stewardship activities; technical and science capacity to effectively identify and monitor valued ecosystems components and improved marine access. The Department employs staff with a variety of skills and duties focused on the administration and implementation of Lands and Marine Policies and Regulations. The Department includes a variety of activities focused on the management of marine and lands, such as the regulation of activities, creation of land interests, environmental protection, economic development, governmental relations, and maintenance of cultural resources. The Stewardship Guardian is responsible for monitoring, researching and protecting marine and land-based resources and habitats within the Nation's Traditional Territory. The Stewardship Guardian is also an ambassador for the Territory, interacting with visitors, resource-users and other partners or organizations that are active in the area.
Roles and Responsibilities
Monitors the impacts of human activities and environmental changes on the health of ecological and cultural values;
Monitors, reports and/or enforces violations to existing Nation policies and management plans as well as provincial and federal regulations;
Maintains records of field activities including daily electronic logs and handwritten notes
Reports and enters monitoring and research data into appropriate data management systems;
Drafts field activity reports for the Stewardship Director, Chief and Council and membership as required;
Identifies local marine and land-based species;
Conducts seasonal surveys such as streams, salmon, avion and other wildlife, and species at risk;
Works with harvesters and community members to identify and propose solutions to environmental concerns;
Operates and maintains various types of boats, motors, aquatic equipment, and navigation aids and software such as Tide and Current Tables, GIS, GPS, sonar, radar and navigation software and ensures that all Nation Fisheries vessels are equipped with functioning safety equipment;
Spends a significant amount time working in the field under strenuous conditions during all weather conditions.
Qualifications
Grade 12 graduation (Dogwood or BC Adult Graduation Diploma) preferred; and
Experience working with a First Nation organization; or
An equivalent combination of related education, training and experience;
Experience conducting patrols and gathering field data gathering, or willingness to learn;
Experience with web-mapping or willingness to learn;
Experience with traditional harvesting of plants, fish or hunting, or willingness to learn;
Experience liaising with various regulatory agencies an asset;
How to Apply
Please apply by emailing your application package to:
Email application package which includes your resume,  and cover letter including salary expectations to Lori Fitzgerald,
CPHR at hrgbc1704@gmail.com
OR by clicking on "Apply for Job" button below.
Application Deadline: December 1, 2022 at 4:00pm