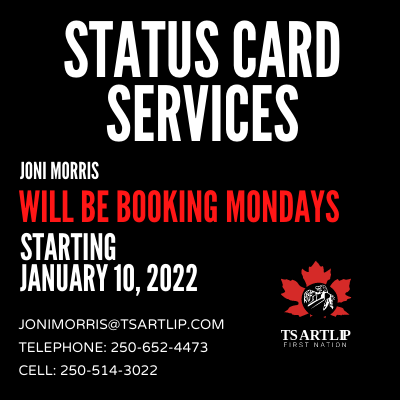 If you are in need of an appointment with an Indian Registration Administrator Joni Morris will be booking in new year for Mondays starting January 10, 2022.
You can reach Joni at:
Telephone: 250-652-4473
Cell:250-514-3022
MORE NEWS FROM TSARTLIP
Tsartlip First Nation
ATTENTION BAND MEMBERS,  If you incurred damages from the November 2021 flooding event ( Nov 14- Dec 2), you can submit a claim for  80 percent of the amount of total eligible damage, less [...]
Tsartlip First Nation
Nursing Update January 2022 Happy 2022 Everyone! We are happy to be back after some time off and looking forward to the year ahead.