New W̱SÁNEĆ Primary Care Clinic To Provide Enhanced Health Care In Community
The communities of Tsartlip, Tseycum, Pauquachin, and Tsawout will soon benefit from a new Primary Care Clinic that will be located in Tseycum First Nation territory.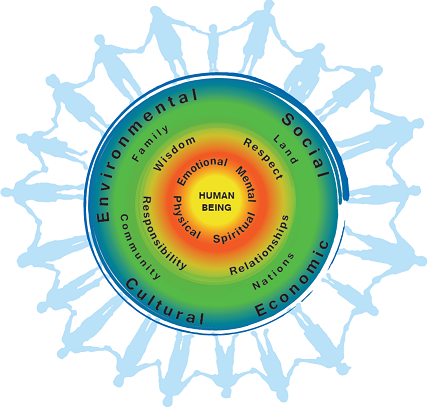 The W̱SÁNEĆ Primary Care Clinic has been in development over the last number of years in an effort to bring increased primary care access to the W̱SÁNEĆ communities.
This new clinic is the result of collaborative efforts between the Ministry of Health, the South Island Division of Family Practice, W̱SÁNEĆ First Nation communities of Tseycum, Tsawout, Tsartlip, and Pauquachin, patient partners, First Nations Health Authority, Island Health, and municipalities.
Due to some unforeseen circumstances the clinic has not opened yet, please keep an eye out for updates.
The W̱SÁNEĆ Primary Care Clinic will be offering many different diagnostic services, treatments, and procedures for community members including:
cancer screenings

cardiovascular health screenings

diabetes screenings

medication prescriptions

minor surgical procedures like suturing wounds

birth control services

wound care

health counseling

sexual health including paps 
Two physicians will be working in the clinic, Dr. Kate Evans and Dr. Ryan Mader
The clinic's location will be Tseycum First Nation 1210 Totem Lane, North Saanich, and can be reached at 250-656-0277. The hours of operation will be 8:30-4:30, Monday-Friday.
Community members are asked to please reach out to their own nation to arrange transportation to the clinic if necessary.
Meet The W̱SÁNEĆ Primary Care Clinic Doctors
Dr. Kate Evans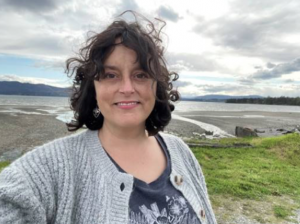 As a descendant of Irish and British settlers, Kate Evans has been a family doctor for 19 years having joined the W̱SÁNEĆ Nations in the summer of 2021, of which she feels honored.
Kate's great grand parents were the first in her family to settle on WJOLELP traditional territory.  Her parents live in Sidney and help her raise her three children who attend Stelly's Bayside and Deep Cove schools.  Outside of work they enjoy camping, hiking and playing on the beautiful Saanich Inlet beaches with their dog Rosie.
One of the reasons why she loves her job is that she can care for entire families – from babies to teenagers to elders.
Kate has a special interest in mental health and substance use, and as a cancer survivor herself she understands what it is like to live with serious health conditions.  Kate also tries to work using a trauma –informed lens- which means that she is constantly learning how the impacts of racism, residential schools and other injustices have had an inter-generational impact on the health of First Nations people.
Kate feels privileged to work in the wonderful environment of the health centers, which are a true example of "team based care" – from health directors, medical drivers, RNs, adult care and nurse practitioners-.  She strongly believes that W̱SÁNEĆ is a model that the rest of society can learn from.
Dr. Ryan Mader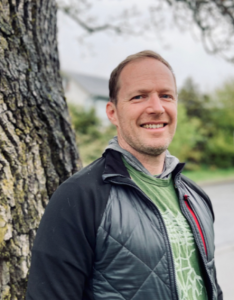 Dr. Ryan Mader is a health practitioner who grew up in Southwestern Ontario.  Ryan has since lived in the Yukon, Thailand and Vancouver.
Ryan and his spouse moved to Victoria over ten years ago with the purpose of beginning training with the UBC's Aboriginal Family Medicine Program.  Through this program, Ryan was first introduced and welcomed to the WSANEC Nations.  Ryan feels grateful for the opportunity to work with the W̱SÁNEĆ communities and offer his service to the Salt Water People.