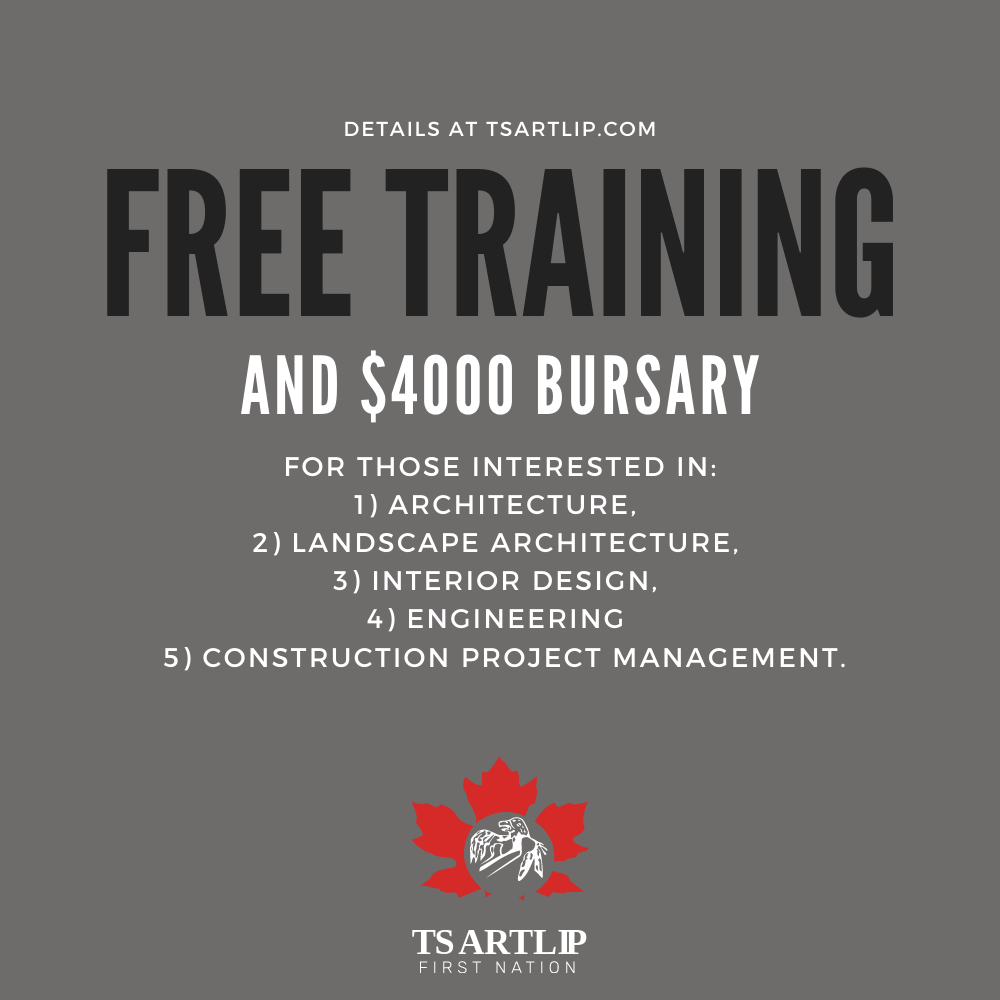 There are 10 openings for training individuals in several areas of Construction Project Management.
This training is intended exclusively for individuals from Pauquachin, Tsartlip, Tsawout, Tseycum and Malahat nations.
This is designed for those who would like hands-on training in: 1) Architecture, 2) Landscape Architecture, 3) Interior Design, 4) Engineering and/or 5) Construction Project Management.
Minimum age: Grade 11 student (approximately 16 years and up)
No Maximum age limit
Once 40 hours of training is completed, each student will receive a $4,000 bursary to pursue post-secondary education in their chosen field.
Applications and/or Enquiries can be addressed to: Eric Pettit, P.Eng., FEC E-Mail: Eric.Pettit@wsp.com Phone: 250-384-5510 Mail: Suite 301 – 3600 Uptown Boulevard Victoria, BC V8Z 0B9
Details below:
MORE NEWS FROM TSARTLIP
Tsartlip First Nation
ATTENTION BAND MEMBERS,  If you incurred damages from the November 2021 flooding event ( Nov 14- Dec 2), you can submit a claim for  80 percent of the amount of total eligible damage, less [...]
Tsartlip First Nation
Nursing Update January 2022 Happy 2022 Everyone! We are happy to be back after some time off and looking forward to the year ahead.