The newly formed Tsartlip Construction Company is launching a logo contest!
The winner gets $500 and their design displayed on Tsartlip Construction Company vehicles, promotional material and more.
Entry requirements:
Preference is given to Tsartlip members
Ideally, the design would communicate strength and growth
The submission must be in digital art format (no drawings accepted)
The design needs to be ideally proportioned for branding materials
Email your design, along with your name and the meaning of the design to: YetsaOlsen@tsartlip.com by September 30th at 5pm.
The winner will be announced by October 7th,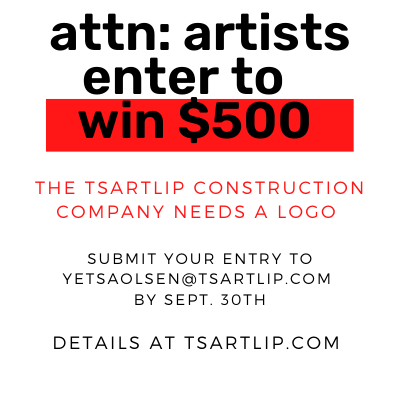 MORE NEWS FROM TSARTLIP
user
Membership Grant Distribution Application 2021 APPLICATION DEADLINE: Direct Deposit Deadline: Dec 3 Cheque Deadline: Monday Dec13, 2021 Cheque pick up Wednesday Dec. 15, 2021 OVERVIEW The Tsartlip First Nation will [...]
Tsartlip First Nation
MISSING PERSON: Jenna George Missing - Juliana (Jenna) George - 19 years old. Last seen at Wendy's at 776 Bay street where she was scheduled to finish her shift at 1:30 am. [...]
Tsartlip First Nation
Admin and Chief and Council want community members to be alert and prepared for potential flooding Saturday evening and into early next week.  Environment Canada has issued a weather alert warning for heavy [...]