Community Clean Up – RSVP for ordering lunch and door prizes!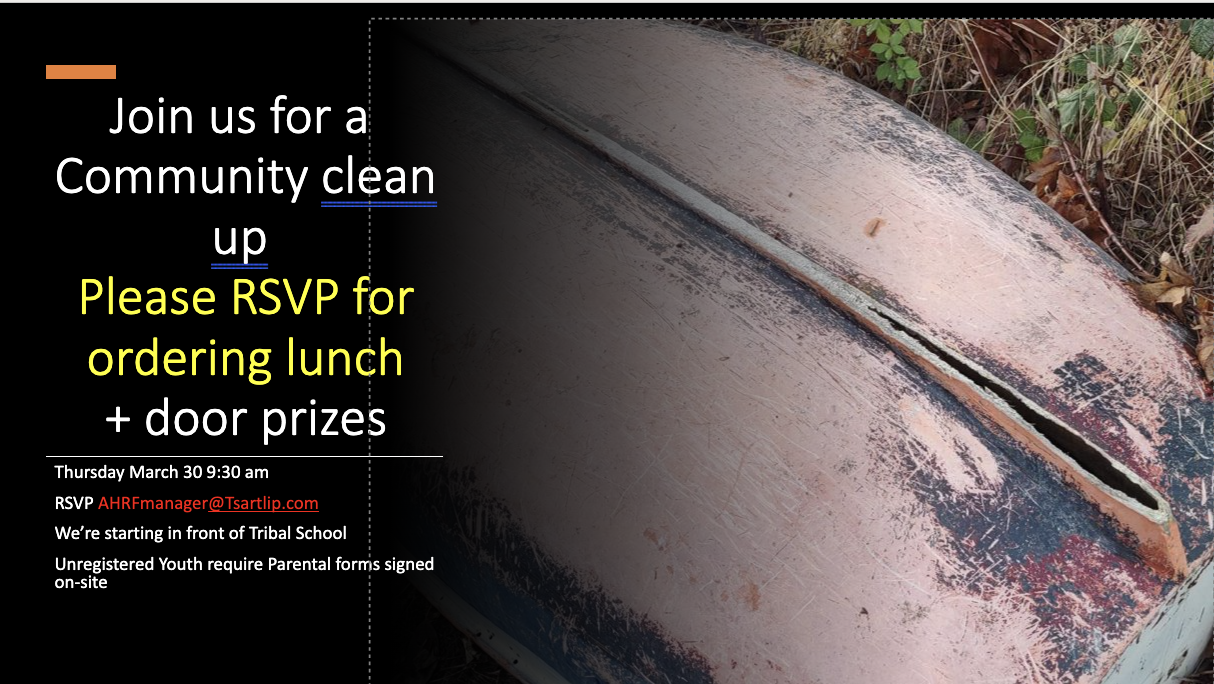 When? Thursday, March 30th at 9:30 am – 12:00 noon
Where? Starting in front of Tsartlip School
What? Land cleanup only this time
The day will consist of a brief intro, safety briefing, deciding who is doing which roads/trails, meeting at the time to end, and lunch.
Unregistered youth require parental forms signed on site.
Please dress for the weather. Gloves are provided, wear a safety vest if you have one.
RSVP: AHRFmanager@tsartlip.com